Guest Post and Giveaway from author Jeaniene Frost
What you know, or who you know?
Like most authors, long before I ever started writing, I was an avid reader. I also love to sit on my couch and watch TV (if you're noticing a sedentary trend…you're right!). So with all these three-plus decades of reading and chilling out in front of the TV, you'd think I'd be pretty familiar with what rings my bell and why, but it was only in the past couple years that I figured it out.
I could use examples from books to illustrate this, but because it's impossible for me to pick a favorite, nor do I want another author to feel like I'm singling him/her out for criticism, I'll use two TV shows I'm currently following: Merlin and Supernatural. Yes, both shows debuted years ago, but deadlines have gotten me behind on my TV-watching, so cut me a break ;-).
Supernatural is a show set in modern times with two brothers, Dean and Sam, who hunt evil creatures that go bump in the night – or day. Considering I write about a half-vampire who hunts vampires and ghouls, this is SO up my alley. The dialog on Supernatural is witty, there's action in every episode, the lead actors are hot (call me shallow, but that's a plus for me) and the show features paranormal beings of all kinds. Win, win, win. But…it's not my favorite of the two series, and here's why. Aside from Dean and Sam, there are very few other recurring characters (so far at least; I'm only done with the first season). Each episode, Dean and Sam meet new people, end up fighting a paranormal being of some kind, and then drive off in their muscle car never to see those other people again. I'm entertained when I watch the show – and sometimes spooked, too, which I count as a plus – but I don't feel rabid about watching the next episode. There's just not enough for me to plug into, and that's because of my preference as a viewer.
Merlin is a show that takes the familiar Arthurian/Camelot legend and turns it on its ear, making the sagacious character of Merlin into a bumbling teenage boy still trying to figure out his abilities. Likewise, the noble and unfailingly fair Arthur is portrayed as a spoiled young prince who vacillates between acting like a "prat," as Merlin often calls him, and showing flashes of true greatness. King Uther, Arthur's father, rules Camelot with a mercilessness that would make Alice in Wonderland's Red Queen weep with jealousy. Guinevere is not a noblewoman in this version, but Morgana's maidservant, so she's treated by many people as a second-class citizen. Speaking of Arthur's half sister, Morgana, she starts the series as being kind to a fault and oppressed by her "protector" Uther. Morgana has an ally in the court physician, Gaius, who has also taken Merlin under his wing. There's even a talking dragon that is at turns wise and callous.
The Arthurian tale is one that's fascinated me since I was a child, to the point where the first book I started – but never finished – is set around this legend. I researched the era extensively, so I can assure you that there's almost nothing historically accurate about Merlin. The weapons don't reflect what was common in 5th century Britain, neither does the clothing, their manner of speaking doesn't attempt to be authentic, everyone's clean and has all their teeth, they eat with forks (not invented until hundreds of years later!) and I could go on. I spent the first episode bitching about all these inaccuracies until my husband gave me one of those "Will you please zip it, I'm trying to watch" looks and I zipped it because occasionally, I try to be a nice wife *wink*.
And yet, after the first few episodes, I became addicted to this show. I watched season one on Netflix Instant and then ran out and bought season two because I couldn't stand to wait the three weeks it would take for Netflix to send me the first DVD of it. After I watched the entire second season in a week (never fear, I only watched it at night after I finished my writing for the day!) I then bought the first four episodes of season three on iTunes because apparently, it started a month ago and I want to get current before the next new episode.
Why the addiction? Well, it's certainly not because of the show's adherence to historical accuracy, lol. Plot holes aren't unheard of, either. But the characters, oh, they shine for me*. Arthur and Merlin have great chemistry, making their friendship and bantering in the face of very different circumstances somehow feel authentic. Guinevere breaks your heart and makes you root for her because she's so sincere and she tries so hard. Uther, I love to hate. He's such a raging [censored] that when he received some comeuppance in the form of a female troll, I clapped and hooted at the TV like a crazy person. Morgana seems tragically destined for evil, but you can see how her circumstances make her who she is, and so even as I'm hoping she fails, I feel her pain. Gaius tries to hold his makeshift family together while hiding most of what they're doing from Uther's deadly notice. Even the dragon can be endearing, though he's crafty and you're never sure whether or not he's trustworthy.
In short, I am totally invested in these characters, and that's what makes the series for me. Just like when I'm reading, characters will make or break a book. I can read a novel with the most scintillating plot, the best twists, action, suspense, or romance galore, yet if I don't feel connected to the characters, my response will be an inevitable "meh." Give me a book with characters that feel so real, I almost expect them to pop up behind me while I'm reading, and I will rave about that book to my friends even if I have issues with other aspects of the story. Give me a book with jump-off-the-page characters and a great plot, and that author goes on my auto-buy list for every book he/she writes.
All readers (or TV watchers and movie-goer) have their own likes and dislikes, but characters reign supreme for me. Because of that, it's probably no surprise that when I write, my plot forms and evolves from the characters instead of the other way around. I know this style won't mesh with every reader, nor will all readers connect with my characters the way I hope they do, but because of my deeply-rooted preference, I can't do it any other way. For me, whether in books, TV, or movies, it's not the "what" that matters most. It's the "who."
*Your mileage may vary, of course.
-Jeaniene Frost
______________________________
We want to thank Jeaniene for her guest post. As long time followers know, we are both huge Supernatural fans but we've also watched several episodes of Merlin and believe it's worth checking out. Jeaniene will be setting out on a book signing tour this month to promote her latest release, This Side of the Grave. Head over to her website to find out if Jeaniene will be in your area.
If you're not lucky enough to have Jeaniene visit your area, we have good news. Jeaniene is offering one lucky winner a copy of This Side of the Grave!
This Side of the Grave
(Night Huntress, book 5)
Danger waits on both sides of the grave…Half-vampire Cat Crawfield and her vampire husband Bones have fought for their lives, as well as for their relationship. But just when they've triumphed over the latest battle, Cat's new and unexpected abilities threaten to upset a long-standing balance…
With the mysterious disappearance of vampires, rumors abound that a species war is brewing. A zealot is inciting tensions between the vampires and ghouls, and if these two powerful groups clash, innocent mortals could become collateral damage. Now Cat and Bones are forced to seek help from a dangerous "ally"—the ghoul queen of New Orleans herself. But the price of her assistance may prove more treacherous than even the threat of a supernatural war. …to say nothing of the repercussions Cat never imagined.
For more information visit Jeaniene's website
Are you new to The Night Huntress series? If you are and you're chosen as our winner, you have the option of a copy of This Side of the Grave OR a copy of Halfway to the Grave (Night Huntress, book 1). This giveaway is open to international followers. Here is how to enter.
1. Answer this question in a comment: Who are some of your favorite character? They can be your favorite books or TV shows.
2. Leave your email address in your comment. If your email is on your profile that fine.
Winner will be announced on February 23rd and will have 3 days to respond to our email (or message us at paranormalhaven@gmail.com) with their shipping information or another winner will be chosen. Good luck everyone and remember, This Side of the Grave hits bookstores on February 22nd!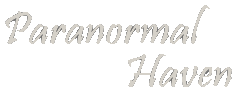 Stephanie is a Paranormal Haven co-creator & reviewer. She loves coffee, Supernatural & most importantly, paranormal romance & urban fantasy books. Connect with her on: Facebook - Twitter - Goodreads